Books / Royal Air Force – Royal Army – Could. Marine – Cards & Atlases –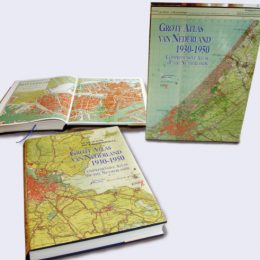 On this page you will find our range of maps and atlases, Royal Air Force before / after the war, Land Forces, Kon.Marine, etc.. These books are usually in stock and a selection is on display and sale during the excursions. Looking for a book? Let us know, we will make you a non-binding offer! Orders. per email: DRG@hccnet.nl
Attention: We have many more books than we can display here, our complete current range of hundreds of new and antiquarian books in the field of Military History you will find via this link:
http://drg.boekwinkeltjes.nl
Shipping
in NL v.a. €4,45 (briefpakje PostNL), packet (DPD/Track&Trace) from € 5,-/ NL (pick-up parcel), €5.95 delivered to your home. Attention. Wadden Islands package rate + Brands : € 6,75 (PostNL)
SPECIAL OFFER: books thicker than 25 mm and/or price above euro 20 : altijd parcel shipment with full Track&Trace / DHL of DPD!!
Verzendkosten Belgie: v.a. € 6,45/ DPD pickup-parcel of €,,en,Eyewitness accounts,,de,'Prince Henry,,de,and the rail artillery of the German Wehrmacht,,nl,pgs many photos and ill,,nl 7,- DPD Pakket
Attention: prices quoted are indicative of antiquarian books, these may differ regarding . supply and quality!
All offers subject to availability, price changes / errors / sold reserved!! (Prices , valid from. aug 2020)
Prijs op aanvraag = boek is leverbaar, niet op voorraad, prijs afhankelijk van inkoop
OUR BOOKS TOP,,nl,Market Garden to liberation,,nl,J.Brouwer,,nl,P.Grimm e.v.a,,en,Red Berets,,en,Red Crosses,,en,Ingrid Beltman,,nl,Schlei position Schiermonnikoog,,de,René Voulon,,fr, Off at Last,,en,OUR BOOKS TOP,,nl,Market Garden to liberation,,nl,J.Brouwer,,nl,P.Grimm e.v.a,,en,Red Berets,,en,Red Crosses,,en,Ingrid Beltman,,nl,Schlei position Schiermonnikoog,,de,René Voulon,,fr, Off at Last,,en 10
A few vital hours (2e dr/ softcover) – S.Revell, N.Cherry & B. Gerritsen
Hitched up and ready to move- Simpson, Raisani, Reinders & Zwarts
Standby – steady- fire! – Simpson, Raisani, Reinders & Zwarts
Vergeltungswaffen in NL – Henk Koopman (uitverkocht!)
Get at them with the bayonet -Ph.Reinders
Fighting The British at Arnhem – Bob Gerritsen
Arnhem Bridge, target Mike One – Truesdale, Cornelissen,nl & Gerritsen
Polar Bears at Nispen and Roosendaal – R.Catsburg
Radio Kootwijk,,nl,van der Pluym,,nl – Cees van der Pluym,,nl,● K2 Topographical Staff Map,,nl
Atlantic Fireplaces-Duiveland (SC) – Heykoop & Rijpsma
Atlases and maps
● Grote Atlas van NL 1930-1950 - Schoenmaker /de Pater
3nd and final pressure, so OP = OP final!
Fantastic LARGE format atlas with all German military maps NL 1940, invasion cards, resistance maps mil.doelen, all major cities, etc a must for the 2nd WO researcher, >10 kg! high-quality printing in packs,
laatste exemplaren -nieuw- offer € 199,- (vz.kn € 5,95) !!!
● K2 Topografische Stafkaart 40 West Arnhem – Nijmegen
herdruk van stafkaart 40West 1:50.000 , uitgegeven Wehrmacht 1940
ideaal voor historici en onderzoekers Slag om Arnhem cq. strijd Overbetuwe en Bevrijding 1945
formaat A2 (43 x 62 cm) ,
price € 9,50 , verzending NL 4,15 (wordt A4 gevouwen verzonden)
● K1 ground organization of the Air Force,
1:1 color copy of this rare Luftwaffe sector map of NW Europe 1944. Provides overview of all major airports, light / radio beacons, radar stellingen, etc Size 56×76 cm (A1) and including legend!
zwaar 120 grs papier, folded € 29,95 / vz.kn € 2,75 NL, opgerold in koker Vz.kn. NL € 5,95
plasticized € 10,- toeslag + verzending in koker NL € 5,95 (Belgie € 6,75)
Kon.Luchtmacht / Royal Netherlands Army / Royal Navy / KNIL
(SC = softcover, HC = hard / cover, PB = Paperback)

● 200 Year Royal Army 1814-2014 -Ben Schoemaker (red.)
beautifully illustrated overview of the history of the Netherlands' largest armed forces unit. Screen: You can view many historical film fragments and clips via smartphone or e-book
hardcover, A4, incl. E-book & Screen, 304 pgs, rich Geill. condition as new,. € 34,95
● The Royal Dutch East Indies Army – History, uniforms and equipment 1911-1942 – Tristan Broos
beautifully executed large format hardcover book about the transformation of the KNIL standardization over the years 1911-1942
all different gray-green uniforms, headgear and equipment of the KNIL and the standardization of military aviation are described
in addition, the over- and undergarments, leather equipment and shoes of the KNIL
over 1000 images both bw. than in FC, 416 pgs, condition as new,. € 59,50 (shipping costs. € 5,95)



● Verenigd op de grond, daadkrachtig in de lucht: een eeuw grondgebonden luchtverdediging 1917-2017 – E.van Loo, S.Maaskant, Q. vd Vegt
Nieuw boek over de ontwikkeling van de luchtverdediging in NL,
Hardcover (!), 350 pgs, many ill. en fotos,
condition as new, € 49,95 (Vz.kn. NL € 5,95)
● De jonge jaren van de Kon.Luchtmacht – Dick Starink
Just a hundred years ago, the Dutch military was enriched with air power. During the First World War, the plane made a great development and dominated the international strategic discussion.
This book describes the search for a new dimension of warfare in the period up to the mobilization of 1939. In addition to measures in areas such as organization, personnel and equipment this publication focuses on the close relationship of air power and the aircraft industry,
paperback, 420 pgs, Dutch language, illustrated, , condition as new,. € 39,90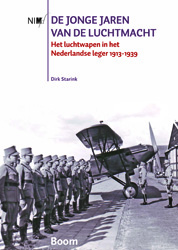 ●Take Off – De build-up of the NL Air Force 1945-1973 – Quirijn van der Vecht
For the Dutch air forces the end of the Second World War marked the beginning of a new era. On the basis of many new sources 'Take-off' outlines a complete picture of the Royal Air Force in the heyday of the Cold War.
paperback, 512 pgs. illustrated, nw € 37,90 (Vz.kn.NL 5,95)
● De Velser-affaire – Bas von Benda-Beckmann
the successful prosecution of the resistance around Velsen and Kennemerland by the Germans. This gave rise to the idea that resistance fighters were betrayed by NL and Allied authorities to disable the leftist movement in NL,
softcover, 460 pgs, several. photos
€ 19,90 (Vz.kn. NL € 5,55)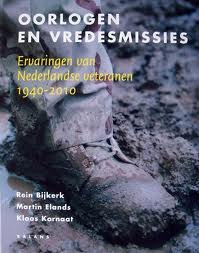 ● UN veterans: wars and peacekeeping missions – Bijkerk and Others.
interviews met NL veteranen uit verschillende oorlogen
as new, A4 format, bound hardcover, many ill in color
€ 19,50
● MIG's on the run - D.van der Aart
about pilots who turned their backs on the Eastern Bloc and flew to the West in the period 1945-1993, 350 pgs, bound, was € 29,50 now € 9,95 !!
● Bandbox
standard work , 50year mil. standard work 1944 to the present,
A4 format hardcover met stofomslag, 408 pgs, Veles photos in ill. BW. & FC
as new. € 19,95
● Dossier JSF – Christ Knock
Joint Strike Fighter: The mega-project, two policy, purchase,
softcover, 196 pgs wv.16 with zw.w photos,
condition as new,. € 19,90
● Republic Thunderjet F-84E/G – Huub Groeneveld,
mooi grootformat boek over deze legendarische Amerikaanse jachtbommenwerper/ fotoverkenner , waarvan de Klu er tussen 1955 untill 1971 maar liefst 204 in gebruik had.
Hardcover, A4 format, 364 pgs, many photos and ill.
condition as new,. € p.o.a,,pt,single ex,,nl,with minor damage a.d,,nl,back for €,,nl. (shipping costs. €5,95)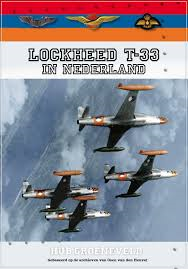 ● Lockheed T-33 in Nederland – Huub Groeneveld,
uitstekend gedocumenteerd boek over de T-33 'T-bird' straaltrainer/ fotoverkenner , waarvan de Klu er tussen 1952 in 1971 63 in gebruik heeft gehad.
Het beroemde 'Whisky Four' stuntteam vloog ook met deze straaljager,
1nd print, out. 2014, hardcover, A4 format, luxe papier, 340 pgs, héél veel foto's (ook in FC) en ill,
condition as new,. € 54,95 (verz.kn.€5,95)
● Thunderchiefs and Thunderflashes in NL – Huub Groeneveld
zeer uitgebreid en goed gedocumenteerd boek over deze legendarische straaljager die van 1955-1970 in dienst was bij de Klu
2013, 1nd print, hardcover, A4 format, 388 pgs, 473. photos and 151 b.w and color images,
condition as new,. € p.o.a,,pt,single ex,,nl,with minor damage a.d,,nl,back for €,,nl. (vz.kn NL €5,95)
● Flight through time, 75 jaar Kon.Luchtmacht
Klu extensive history with many pictures, 440 pgs, Geill, HC, A4, new. € 13,95 (Vz.kn € 5,95)
● 70 yr Naval Aviation Service (MLD) – P.Korbee
mooi boek over de geschiedenis van de MLD,
A4, hardcover, 335 pgs, vele foto/ill ,
as new € 19,95
● Across Borders: Marine Corps after the fall of the Wall 1989-2015 – Ten Cate, Maaskant, Müller and Van de Vegt
nice book about the recent history of the Marine Corps
A4, hardcover, incl. e-book ,Screen-boek, 344 pgs, vele foto/ill ,
as new € 34,90 (verz.kn € 5,95)
● The Dutch Merchant Navy in Wartime – A. van Dissel, M.Elands, H.Faber a P Stolk
the deployment of the NL merchant was the main contribution of our country to the final Allied victory: 3400 sailors were killed and hundreds of ships were lost. This book focuses on the experiences of seafarers who survived, uitgave St.D.d.M,
hardcover, 304 pgs, geill. with zw.w photos ,
new € 29,90 (Vz.kn.NL v.a. € 5,95)