Battlefieldtour Groningen (Zuidzijde)
Price: €15,- pp.
Date: Sun, Oct 18, 2020
Time: 10:00 - 12:30
Location: Westerhaven , Groningen-C

Tijdens de aprildagen van 1945 was Groningen het toneel van een bloedige strijd tussen het Canadese leger en het Duitse leger. De bevrijding van Groningen was voor de Canadese troepen één van de zwaarste stadsgevechten in de Tweede Wereldoorlog
Click here for more info:
https://www.battlefieldtours.nu/package/groningen-zuidelijke-kant/
The Battle of Groningen
The Allies put on Friday 13 april 1945 into the attack. The battle lasted four days. The German garrison commander signed on Monday 16 April the surrender. The toll was high. Killed during the battle 43 Canadian soldiers and came 110 civilians. German losses were also large. Estimated 130 soldiers, among whom SS people, SD'ers, railway personnel, Hitler youth and NSB'ers, lost their lives. The damage to houses and buildings was also great. Much of the center was destroyed. The Martini Tower was spared by a miracle. During this Battlefield Tour we follow the southern advance route of the Canadians to the Paterswoldseweg and Herebrug. Then we finish at the fighting around the Rademarkt. For more background information click here
Praktische informatie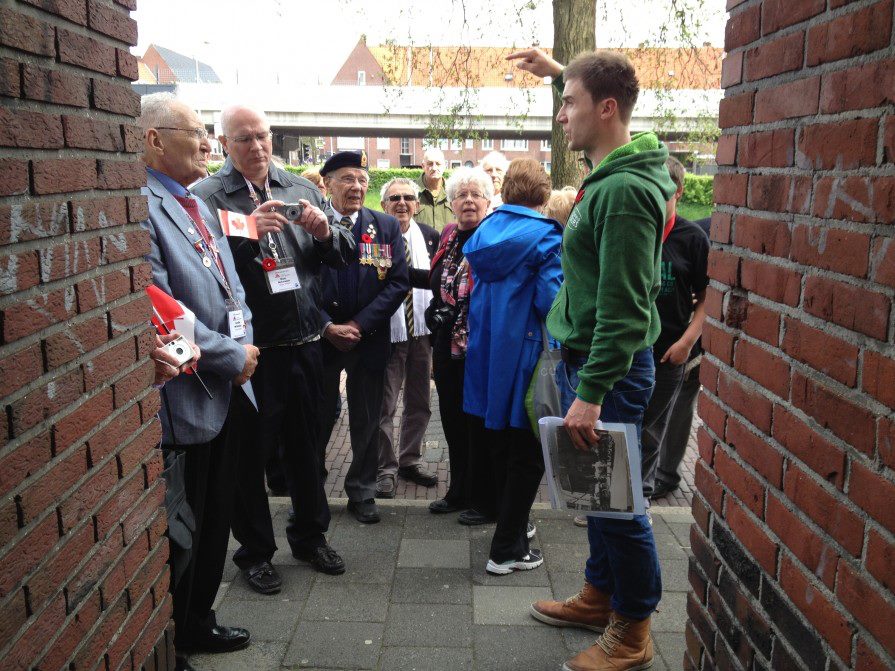 De tour begint om 10:00 hour at the MC Donalds Westerhaven 69 (near the Westerhaven parking garage). Here you can register with the guide. After this we will start the 2,5 hour-long walk through the city of Groningen. During the Battlefield Tour, the guide will explain the fighting in April in various places 1945 and shows you the traces of these battles that can still be seen today. Halfway through we will have a coffee break. During this break, the guide will provide you with background information about the Battle of Groningen. The tour ends again at the Westerhaven.