Battlefieldtour 'Airwar 1940-1945' : de Luftwaffe 'Teerosen' peilstations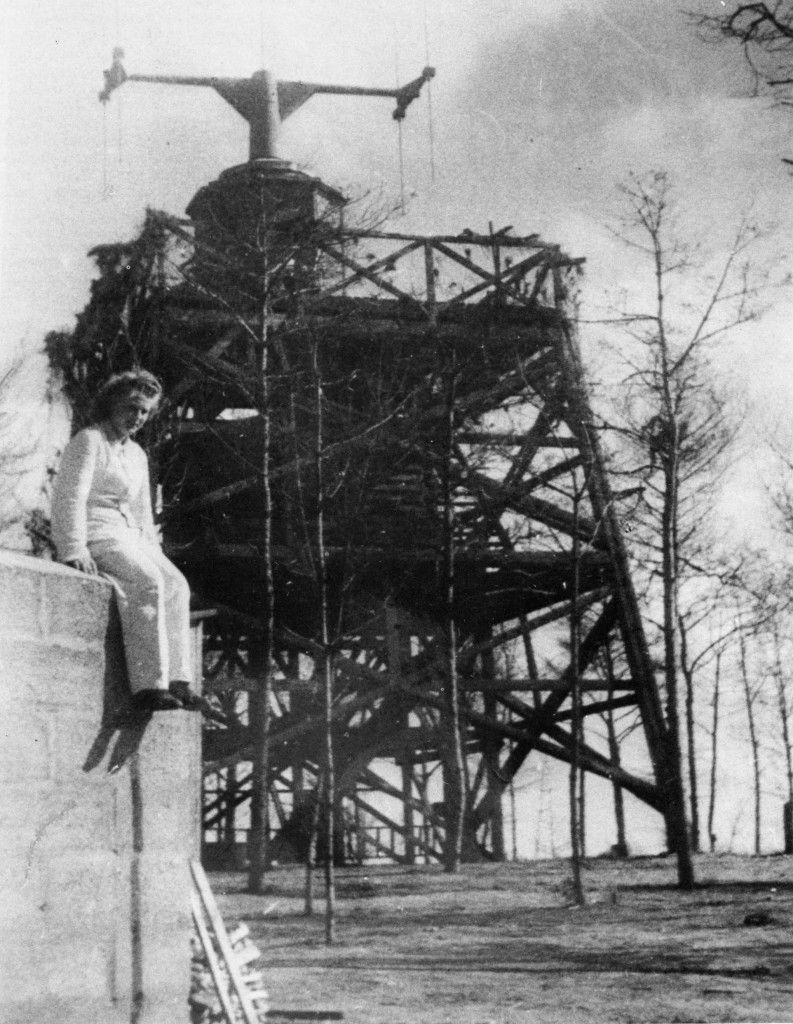 DRG has been organizing since 2005 day trips for individuals and groups to the former Luftwaffe night hunting base 'Alster' at Deelen – Arnhem, 'Teerosen' sentinel stations at the Posbank and to the battlefields of Market-Garden (Eindhoven-Nijmegen-Arnhem).
From,,es,'Teerosen'-tour,,en,leads to the former locations,,nl,With this advanced level system the position of German day could,,nl,be tested,,nl,See home page / Events,,nl,Visit to Museum Deelen Airbase,,nl,incl.,,en,Museum entrance VIb Details and simple reader with background information,,nl,lunch rest,,nl,a reader,,nl,in binder,,nl,with extensive background information and incl,,nl,diary Unteroffizier Teerose,,af,is available for €,,nl,The participation fee is required upon payment,,nl 'Teerosen'-tour voert naar de locaties van de voormalige Y-peil stations 'Teerosen 1 2' Luftwaffe in the Wet. Glider Centre Terlet and in Nat.Park 'Posbank'. Met dit geavanceerde peil-systeem kon de positie van Duitse dag- fighters (NOT the enemy aircraft !) worden gepeild, also the ground-air communication' (surface to air) radio-communicatie via de zg. Y-line.
Attention: This tour includes an introductory PowerPoint presentation except for a few walks through the grounds and therefore requires good footwear and (rain)clothing, Unfortunately, this tour is not suitable for guests with mobility problems or wheelchair users!
Scheduled dates' Teerosen' battlefieldtour 2023: see home-page / 'events,nl'
The 'open' tour op bovengenoemde data gaan alleen door indien er minimaal 10 participants have registered!
Request
Programmatic details:
– Powerpoint introduction to the Y-system of the Luftwaffe,
– Walk to Teerosen 1 site Terlet, (and. 2 km)
– Visit by car and on foot to the mysterious 'Teerosen 3' location in Nat.Park Veluwezoom site (and. 3 km),
– Visit to Monument crash location Lancaster R5551 / RV-Z , 106 Sqdrn RAF
– Lunch in Thermiekbel / Terlet (not included) (niet incl.)
– By car to the beautiful Posbank and walk around Teerosen 2 location (plm.4 km)

– Bezoek aan Museum Vliegbasis Deelen (incl.)
PARTICIPATION SUM
The participation fee for this battlefield tour € 49,50 pp. incl. GBG Guide, site license Nat.Monumenten, free transportation by DRG vehicle for participants by OV / by bike) have the advantage, entree Museum Vlb Deelen en eenvoudige reader met achtergrond info. Groups: dates in consultation , minimum participation fee is € 395,-, at more than 10 persons. € 10,- pp surcharge.
Attention: de lunch in rest. De Thermiekbel is niet bij de prijs inbegrepen.
Een reader (32pgs, in ringband) met uitgebreide achtergrond info en incl. kopie dagboek 'Sergeant Tea Rose 2' , is beschikbaar voor € 7,95
Attention: De deelnamekosten zijn bij vooruitbetaling te voldoen.
Start of the tour is 09.30 hours : Nat. Gliding Centre Terlet, Cafe-Restaurant de Thermiekbel,
Apeldoornseweg 203, 6816 SM Arnhem
End Time is approx. 16.00 Thermiekbel / Terlet
INFO / Book No:06-21865900 (ma-vr 09.00-17.00) or via contact form on this site
Mail: excursies@fliegerhorstdeelen.nl
Fax: 084-7165701
Request